Contact Supplier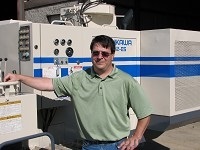 Company Name:
Larmee Equipment & Supply, Inc.
Main Products:
Machinery, Drilling Machines, Used Machines
Country/Region:

United States
Verification Type:
Larmee Equipment & Supply is committed to our customers and satisfaction is our #1 goal. We will provide you with the equipment you want at the lowest possible cost. Larmee Equipment & Supply will match our inventory to your needs; giving your company the best value possible.
We are straight up & no nonsense, while providing sales and service to our customers worldwide. Representing 50 years of sales experience.