Contact Supplier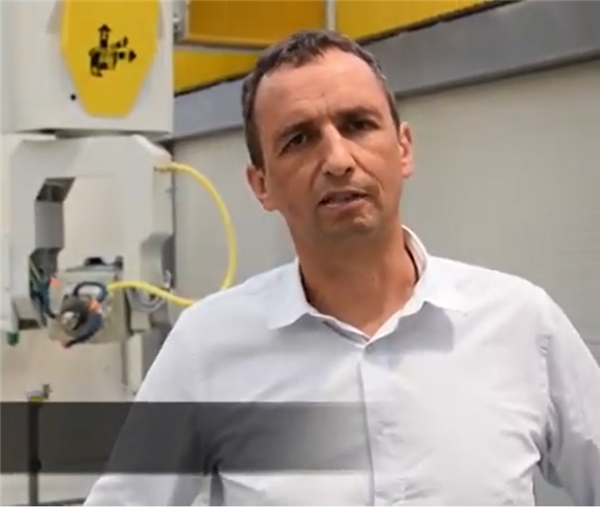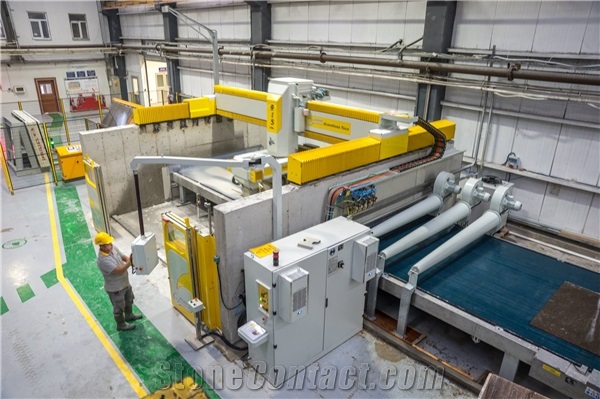 Main Products:
sawing bridge machines, polishers, lathe machine, block cutter, bridge saw machines, CNC Machine, Calibrating Machine, waterjet machine, wire saw
Country/Region:

Italy
Verification Type:
GMM - Short history of great success
GMM Spa was established in 1993 in Gravellona Toce - Italy.The company designs, manufactures and distributes machines for cutting, working marbles, granites and travertine.
Its expansion on foreign markets started in 1997, from Europe, spreading worldwide in the following years. GMM International was incorporated in the same year in Hong Kong.
After a strong growth experienced in the period 1997-2004, in 2001 Mectoce Srl was established, a company dedicated to manufacturing and pre-assembly activities on behalf of GMM SpA.
GMM USA Inc., Charlotte NC, was established in 2004 to better follow market and after sales on North America area.
GMM Holding on 2013 extended its product range from cutting to polishing, by acquiring the company CEMAR, a highly experienced manufacturer of calibrating and polishing machines for slabs and tiles, of polishing edges machines and automatic lines for processing slabs and strips.
On 2018 GMM Group acquired TECHNI WATERJET, one of the most leading producers of high pressure water jet in the world, on specific specialized in the fields of stone, glass, steel and others.
GMM GROUP currently designs and manufactures A WIDE AND COMPLETE RANGE OF MACHINERY FOR PROCESSING MARBLE, GRANITE, AGGLOMERATE, PORCELAIN CERAMIC, CONCRETE to manufacture tiles, kitchen tops, vanity tops, architectural components, furnishing and monuments.
The GMM PHILOSOPHY of construction is based on the use of strong structures even in cast iron, on the use of high quality components, under the constant and careful control of each production processes. Extremely important and winning was the choice to DEVELOP A CNC SOFTWARE INTERNALLY, studied for the specific stone working needs.
The result are Machines long lasting, precise and use friendly.
Over the years, the high quality level of its products and its first class maintenance services have allowed the Group to reach the number of 9000 cutting and polishing machines installed worldwide, making GMM the world leader in its segment.
StonA - Bangalore 2020
Vitoria Stone Fair 2019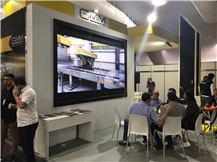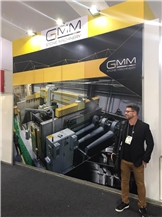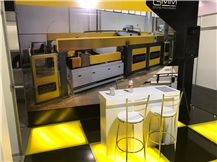 MARMOMACC 2019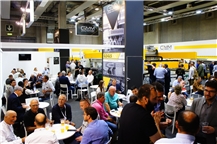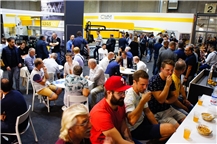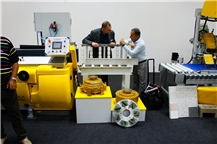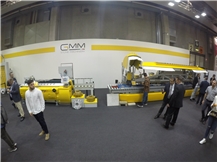 KAMIEN 2019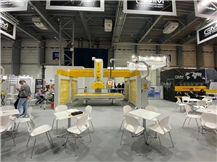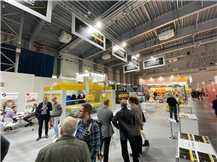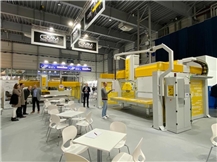 Batimat 2019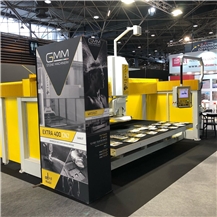 Xiamen Stone Fair 2014