Contact Supplier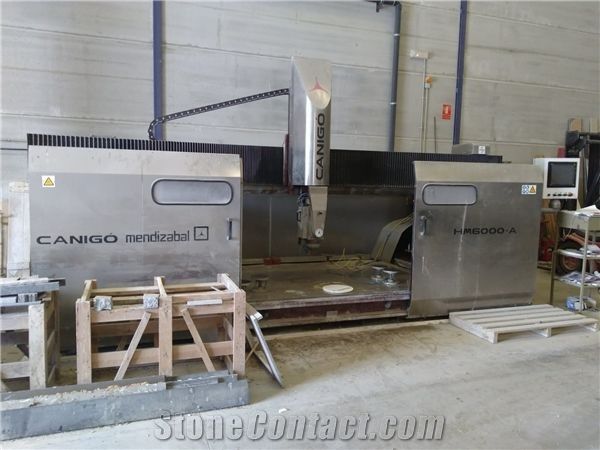 Company Name:
MAQUINARIA CANIGO, S.A.
Main Products:
bridge cutting machine, polishing machine
Country/Region:

Spain
Verification Type:
Maquinaria Canigo, S.A. is an innovative company which is continuously supporting the high technology in manufacuring all types of machinery for the stone industry. Founded at the end of the 19th, its origins come from a small family company. Changes in the way of working and Canigó's presence in the machine sector during all these years have allowed it to know all users' needs and cooperate together in order to find the most suitable solutions as well as technologically evolute. In order to offer a complete, quality product Maquinària Canigó has the necessary facilites with competent staff in its head office, Banyoles.The departments are the following: -Technical department: where every project is individually studied in order to adapt completely to the customers' needs. -Informatics department: where the software for every costumer is elaborated and adapted. This way Canigó's machines enjoy a very depevolped and specialized programming system, unique in the market. Therefore, the training and use of the machine is much easier as is more intuitive and within all workers' reach. -Quality department: which guarantees quality during all manufacturing and finish process. From 2003 the Maquinària Canigó manufacturing process is certified by the UNE-EN ISO 9001:2000 standard. -Technical assistance department: it offers technical and mechanical advice concerning the maintenance of the machines after its installation.